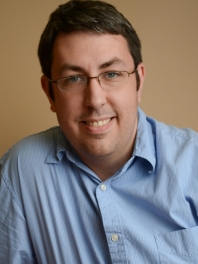 Jedediah Denman
Minister to Children & Young Adults
When did you come to Immanuel?
I came to IBC in September 2015.
Where are you from originally?
I was born and raised in Dayton, Ohio.  I left Ohio for the first time when I joined the Air Force in 2001.
Tell us about your family?
Megan and I met at Sheppard AFB in Wichita Falls, Tx.  We got married in January 2007 and we have three amazing children, Mackenzie (7), Maybrie (4), and Duke (15 mos).
Hobbies:
I enjoy reading, family time and college football.  Go Buckeyes!!!
Where did you attend college?
I received my undergraduate degree from Wayland Baptist University and earned my Masters degree at Liberty Baptist Theological Seminary.
Favorite Actor:
My favorite actresses are Mackenzie and Maybrie…they both have quite a flair for dramatics!!!
Rocky Balboa and Heath Ledger's Joker
Contact Info
Email: jd@ibcfam.org
Phone:  325-653-3361